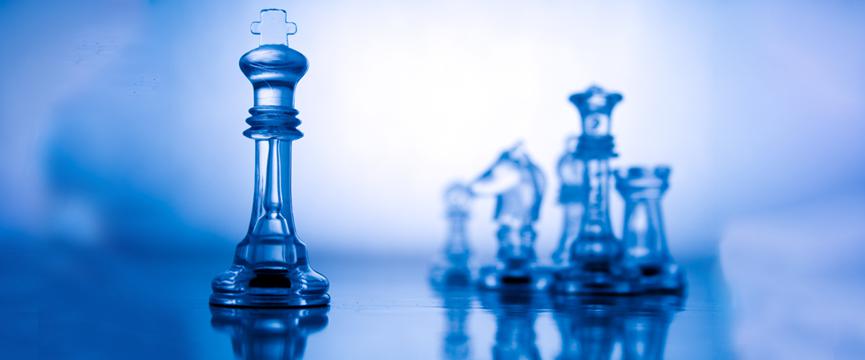 In Unit Linked Insurance Plans(ULIP), the investments made are subject to risks associated with the capital markets.
What is ULIP (Unit Linked Insurance Plan)?
ULIP is a life insurance product, which provides risk cover for the policy holder along with investment options to invest in any number of qualified investments such as stocks, bonds or mutual funds. As a single integrated plan, the investment part and the protection part can be managed according to specific needs and choices.
Introduction
In Unit Linked Insurance Plans(ULIP), the investments made are subject to risks associated with the capital markets. This investment risk in investment portfolio is borne by the policy holder. Thus, you should make your investment choice after considering your risk appetite and needs.
Another factor that you need to consider is your future need for funds. We offers you a variety of unit-linked insurance products to suit your goals – be it for your retirement planning, for your health, for your child's education and marriage or for investment purposes.
Which Investor Class Are They Most Suited For?
Those who wish to closely track their investments:Unit linked insurance plans allow policy takers to closely monitor their portfolios. They also offer the flexibility to switch your capital between funds with varying risk-return profiles.
Individuals with a medium to long term investment horizon:ULIPs (Unit Linked Plans) are ideal for individuals who are ready to stay invested for relatively long periods of time.
Those with varying risk profiles: Across the seven funds offered, the equity component varies from zero to a maximum of 100 per cent. Thus there is a choice of funds available to all types of investors – from risk-averse investor to those investors who have strong risk appetite.
Investors across all life stages: This plan category offers a variety of plans which can be opted for depending upon the life stage you are in and your needs and financial liabilities at that point in time.
How Is It Structured?
In a Unit Linked Plan (ULIP), the premiums you pay are invested in the funds chosen by you after deducting allocation charges and charges including those for managing funds, policy administration and for providing insurance cover are deducted from the funds by cancelling certain units.
The value of each unit of a fund is determined by dividing the total value of the fund's investments by the total number of units.
Advantages Of A Unit Linked Plan?
Market linked returns: Unit linked plans give you an opportunity to earn market-linked returns as part of the premiums are invested in market linked funds which invest in different market instruments including debt instruments and equity in varying proportions.
Life protection, Investment and Savings: Unit linked plans offer the twin benefits of life insurance and savings at market-linked returns. Thus, you have the opportunity to invest your money to earn higher returns, while taking care of your protection needs. Investing in unit linked plans helps to inculcate a regular habit of saving and investing, which is important for building wealth over the long term.
Flexibility: Unit Linked Plans offer you a wide range of flexible options such as

The option to switch between investment funds to match your changing needs.
The facility to partially withdraw from your fund, subject to charges and conditions.
Single premium additions to enable the policy holder to invest additional sums of money (over and above the regular premium) as and when desired, subject to conditions.
Servicing A Unit Linked Plan
Single Premium: The policy holder is required to pay the entire premium amount as a lump sum at the beginning of the policy term.
Regular Premium Payment (annually, semi-annually or monthly): The policy holder has to pay the pre-determined premium amount periodically i.e. annually, semi annually or monthly, depending upon the premium payment term opted for.
Number of Premium Paying Years: This depends on the term of the policy that you have chosen. In most cases, the policy term and the number of premium paying years (in case of regular premiums) are the same. However, some policies give the insured the option of choosing the number of premium paying years.
Charges
The following charges are deducted from your policy towards the cost of benefits and administration services provided by HDFC Standard Life Insurance –
Administration charges: A fee is charged for administration of your policy every month. Administration charges are deducted by cancelling units proportionately from each of the funds you have chosen.
Fund management charges: These charges are towards meeting expenses related to managing the fund. This is charged as a percentage of the fund's value and is deducted before arriving at the net asset value of the fund.
Switch charges: You can switch between the funds available to suit your changing needs and goals. In a policy year, a fixed number of such switches are available free of cost. Subsequent to this, each switch would attract a certain charge. These charges are deducted by cancelling units proportionately from each of the funds you have chosen.
Surrender charges: These charges are levied for premature encashment of units. They are charged as a percentage of the fund value and depend on the policy year in which the policy has been surrendered.
Mortality Charges: Depending upon the age, and the amount of cover, these charges are levied towards providing a death cover to the insured.
Premium Allocation Charge: This charge is deducted as a fixed percentage of the premium received, and is usually charged at a higher rate in the initial years of a policy. This charge varies depending upon whether the policy is a single premium plan or regular premium policy, the size of the premium, premium frequency and payment mode.
Partial Withdrawal Charges: Lump sum withdrawals are allowed from the fund after the lapse of three years of the policy term and subject to pre- specified conditions. However, such withdrawals attract charges, as mentioned in the respective policy brochures.
Switching Between Funds
Insurance company offers you the flexibility to switch between funds available under a unit linked plan.
You may wish to switch between equity and debt funds, in times when there is market volatility or interest rate fluctuations. At times, changes in your financial standing, liabilities or risk profile may also require that you change your investments accordingly.
Making Withdrawals
You may also make partial withdrawals from your funds after a certain specified period, subject to a partial withdrawal charge. The withdrawal amount should be at least the minimum prescribed withdrawal amount and the fund must not fall below the minimum fund value after the withdrawal.
You can make a full withdrawal of your policy before its maturity date. However, surrender charges will be applicable in this case.
What Fortunext Investment Offers
1. ULIPs from HDFC Life 
2. ULIPs From Bajaj Allianz
You can start your mutual fund investments using sign up on
www.mutualfundeasy.com